User Reviews

JD Sebastian
Hands down, best on the Net

Richard Carlton takes you for a ride on his "Learning FileMaker Pro 14" Video course. He teaches as one who knows it inside and out and is wise enough not to overwhelm you, but gives you insights that only a person whose both passionate and thoroughly experienced with a software product could possibly give you. What a freedom it is, to get fluent quickly with a tool as important and expansive as FileMaker Pro. Thanks, Richard!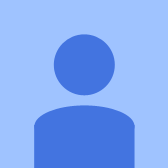 Khanchi
A course that screams experience...

Another great course that Richard Carlton has made available. I love the fact that he is targeting real world problems and their solutions. I've seen many video tutorials, but unlike others he is not afraid to go outside his comfort zone and shares his 26 years experience with everyone. Contributing to the FileMaker community a free solution as great as FM Starting Point, without expecting any return, is very rare and I praise him for that.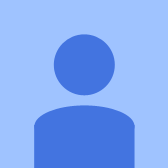 John P.
The Most Excellent (and current) Course in FM.

I have taken every Filemaker course I can find, since I'm a big fan of FM and use it every day. This one by Richard Carlton, not only covers more material of a practical nature, it includes a super comprehensive and FREE template so you can learn and practice right on the live files being demoed during the videos. Although the other courses were informative, none paired the immediate functionality of a working template (which was a major flaw) with their course, nor are they up to the minute like this one. There's bleeding edge functionality described in these videos in great detail to which the other courses never came close.

Also, this course is priced much below some of these other lesser classes, including the ones taught by Filemaker themselves. This is the outstanding course in FM today. There's nothing like it anywhere else at any price. And by learning how to customize FM with the included template you can use it to run and manage any type of business you can imagine. All of us in the FM Community owe a supreme debt to RC Consulting for putting together such an amazing package!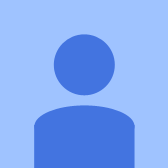 Graham S.
The best way to learn FileMaker.

Richard Carlton's Filemaker 14 course is a superb way to learn FileMaker. The video's cover all of the key aspects of FileMaker in an easy to follow presentation. We develop FileMaker visually, so visually is the best way to learn the product. Text books have their place, but there is no substitution for visual learning. Excellent.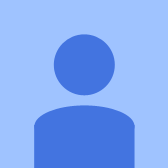 Walter N.
Excellent course for all levels of users.

Richard Carlton explains FileMaker in a simple, easy to understand way which makes it perfect for beginners. However, he also adds important concepts which users of all levels need to remember and includes pearls of wisdom frequently not found anywhere else. It really is excellent.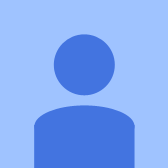 Alfred
Wow...all I can say is Wow

I've taken other Filemaker trainings that have put me to sleep. This is NOT the case in this course. Not only is it very well structured...it is entertaining. The graphics are superb and the speaker....his voice inflection...and his enthusiasm for filemaker just comes throught. To quote him about something his explaining "very cool". You don't often hear that level of excitement from instructors.

Overall, one of, if not THE best Filemaker Training out there.

Well Done.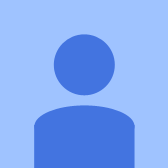 Greg M.
This is genuinely the only Filemaker Training course you need.

I came across this training course when I discovered the fantastic FileMaker Starting Point (FMSP). FMSP is a free fully functioning and fully loaded database solution which is adaptable to any business need. It is so packed with stuff that to get any real benefit from it you need to get some instruction and that's where this video training course comes in. It covers everything from the most basic functionality to really advanced topics and guides you step by step through both FMSP specifically, and FileMaker Pro in general and is delivered in a very accessible manner. Some of the concepts can be difficult to grasp so having videos where you can go back over the content again and again makes sure that you get the information, and the methods of implementation that you need. I have personally been using FileMaker for over ten years but it was only when I downloaded FMSP and started using the videos in this course that I realized how little I knew and how much more FileMaker could do to make my work life so much easier. A big advantage with viewing the videos on Udemy is that you do not need to have a copy of FileMaker installed (with the downloadable version it runs inside FileMaker). Very importantly, when I ran into difficulties with trying to implement my specific needs, an email to RCC got a quick helpful response which got me going again. To summarize - this course includes all the basics you need to get up and running and if you keep going it also provides very advanced topics. You definitely will not be disappointed and if you give all the included video tutorials your attention you will be able to do things with FileMaker that you never thought possible.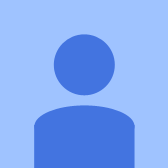 Tim S.
Excellent Learning for Filemaker from Richard Carlton

I don't write reviews but I am making an exception because the quality of this course is outstanding Richard has done a great job I have watched so many courses on filemaker but this course is so easy to understand and easy to follow. The best thing on this course is there is so much you can learn great job for putting this online the best I have ever seen.

Very Informative

Quality excellent

Instructor is excellent

110%

Take my hat off to you Richard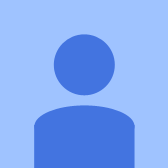 Jesse W.
Excellent Video Training. Well worth the money!

The content here is extensive. The money you spend on the course is well worth it. Richard does a very good job keeping my attention. FMStarting Point is created in a way to help you new users get well-versed in the platform.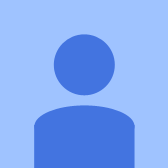 Benny D.
Because of these videos, I finally get it!

As a music educator, I've used FMP for about 20 years. But I never really learned how to use it correctly. Every file I created used only a single table. When I tried to learn on my own or by paying developers for their help (at over $100/hr), it turned out to be a waste as I became lost and confused very quickly. I didn't understand even the most basic terminology regarding databases or the workings of FMP. It was like a foreign language. But, I've learned more in less than a week by watching these videos than I learned from all the developers and other online videos/resources put together. The speaker actually explains every detail in such a way that a person who has no experience with database files or FMP will be able to understand with no problems. I've spent many hours searching for FMP learning options on the internet and they are easily the best product available to learn FMP. And for the money, its a steal!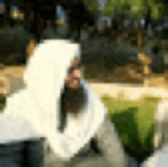 Bond Alexandria
I've been watching Richard's FileMaker free training videos on YouTube since last year- my reaction and practical response is I became one of RC Consulting's customer. I purchased both learning FileMaker Pro and Go- not only that but I signed a contract with them to customize the contact and event modules according to our University needs. It is worth it to work with those professional guys. Good luck to all of RC team.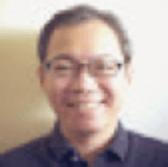 Vincent Lu
I really like the training video. I recommended anyone who likes to learn FileMaker 13 Advanced. They should check it out. The videos are worth every penny.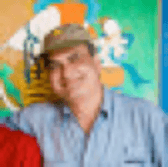 Siamack Sioshansi
This is the first time I have used RC Consulting videos and Richard rocks. I can tell he knows his stuff, because he anticipates my questions.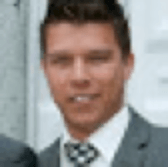 Julien van Delden
The FileMaker Pro Video Training series will get you up to speed with FileMaker superfast. The videos are both in-depth on theoretical concepts of FileMaker and hands-on when it comes to practical skills. Richard Carlton and his team have incorporated their best-practices of designing and maintaining a FileMaker solution, and the extensive examples of solutions are awesome!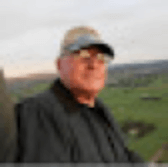 Allan McGuiness
Thoroughly enjoy the FileMaker Training Videos. Being a beginner bordering on intermediate (Does that make sense?) I have to temper my enthusiasm to get stuck right into to it rather than absorb the information this training program gives. Keep up the great work and look forward to having my daily "Tutorials"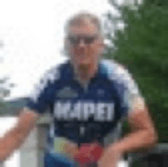 H Salls
I've taken 3 other training packages before. This one is the BEST. And it's very cost effective as well.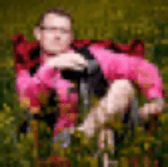 Christian Gustavsen
hi am new to FileMaker. Thanks to Richard Carlton and FM Starting Point and video courses for Pro and GO. They have helped me lots thank you!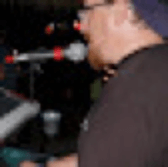 Clayton Lewis
This is the best way to jump into FileMaker with both feet. I refer back to these videos ALL THE TIME!!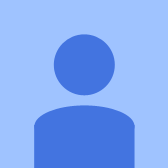 Jeanne Mathewson
As someone going from version 5 to version 13, I really appreciate the clarity and logic of the video presentations.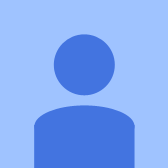 Mark Johnson
I have purchased the FileMaker 13 Training Videos and so far I thoroughly enjoy them. I've been using FileMaker since 2007 and learned it on my own and from YouTube and forums. This video series has allowed me to pretty much learn it and other stuff I didn't know about FileMaker. Keep the videos coming we love them.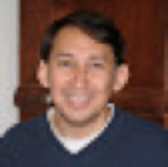 Rick Chin
Excellent training series. The techniques in these videos and the experience they share makes them an incredible bargain.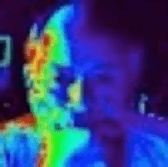 Paul Lavender
Carlton Training videos are very well done and informative. I have been a FileMaker fan and developer for years and always know that there is something out there to learn. FMP 13 is a monumental upgrade and this training series cuts to the chase in many ways. Bravo, Richard!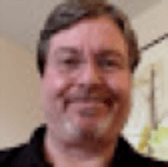 Jeff Broderick
I purchased the FileMaker 13 for GO training video app. They go step by step in a logical order and each video is a bite sized clip. I found it made it easy to watch one or two at at time or go through an entire category if I wanted to. Highly recommended and worth every penny.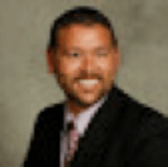 Adam Wales
I found this video series to be quite helpful. I am newer to FMP and I am attempting to customize FMSP for our Photography business. I think the structure used by RC Consulting is much to be desired. They have kept the tutorials easy to understand and most informative. Thank you for your help RC and keep up the good work!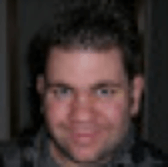 Jason Hagen
RC Consulting has put together an excellent video package that gives in depth training on both FileMaker Pro and FileMaker Go applications.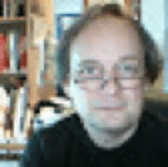 Norbert Doetsch
Your Videos are phenomenal. They are informative, well structured and thoroughly enjoyable. And besides all of it, your FileMaker course is one hell of a deal. Keep it up.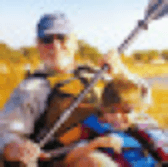 Gregory V. Klimet
Carlton Consulting is an awesome group of FileMaker Pro's......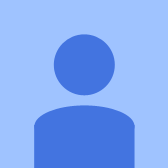 Lorie Romero-Cardoza
I have learned so much from videos! We are a small business and don't have an IT department that can help with development/questions. Videos are in laymen's terms for us "common" folks to be able to understand. In fact, reaching out to Richard Carlton's IT department for help. THANK YOU!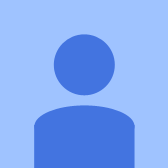 Tan Sebastian
A BIG thank you to you Richard and your wonderful team! Your training video has been instrumental to my learning of the FileMaker Pro 13. I like the way the training has been constructed. All the videos are short, concise, sharp and informative. You have covered almost all aspects of the software and more... I look forward to purchasing the training video for the FileMaker Go too. And YES, more bonus video please...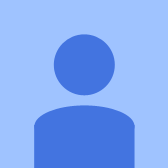 Jeremy Williams
Richard's company also produce the incredibly useful and free FM Starting Point, which is a complete and very sophisticated suite of business applications created using FileMaker, that you can customize and use in your own business. His program of training videos not only covers everything you'll need to know to develop business solutions in FileMaker, but does so by working with and customizing FM Starting Point. So you learn FileMaker and at the same time you see how to customize the best free FileMaker deal there is out there. A double win.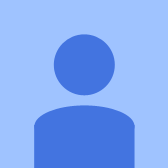 Wolf Georg
Richard Carlton offers some great features with the FM13 training videos helping out and saving time in my case. Recommending to buy the series and taking the time watching? But of course!